Footgolf
Harvey Penick Golf Campus is proud to be the first and only facility in Austin to offer footgolf: a fun, fast-growing sport that combines the best elements of soccer and golf. Footgolf uses the basic rules and model of regular golf – with tee boxes, bunkers, hazards and 18 holes of play. Players kick their soccer balls along shorter holes towards a 21-inch cup, using the least amount of (foot)strokes possible. There is a "par" for each hole, mimicking golf's scorecard, and players can still play as a twosome, threesome or foursome.
Our 18-hole footgolf course opened in summer 2014 and is accredited by the American Footgolf League (AFGL) – the sport's governing body in the United States. It is intertwined with the 9-hole PGA-Tour public golf course at Harvey Penick Golf Campus.
Footgolf was founded in Europe in 2008 and primarily grew internationally until it came to the U.S. in 2011. Since then, over 190 courses  in 36 states have been registered by the AFGL – HPGC included!
Harvey Penick Footgolf Club (HPFC)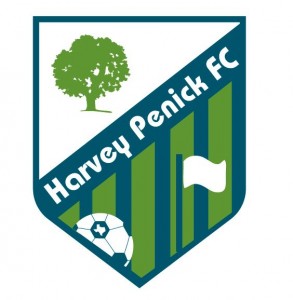 Summer 2014 marked the arrival of footgolf in Austin and July 10th, 2014, marked the arrival of Harvey Penick Footgolf Club (HPFC) – the site's new program that sponsors private and public footgolf events and tournaments, course records, goal-in-one club and more. HPFC will soon include a mobile app, merchandise available for purchase on site and online as well as a member's club that will feature offers and discounted rates based on frequency of play.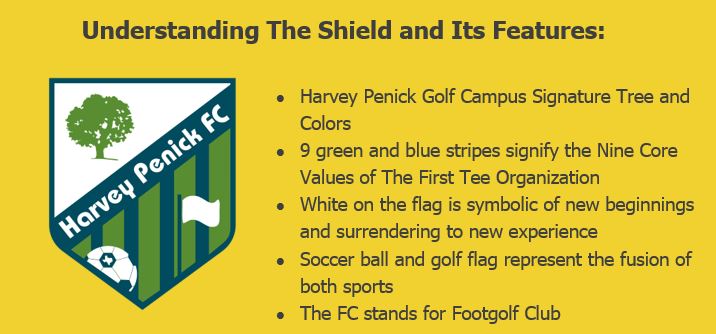 Follow HPGC on Facebook and on Twitter @HarveyPenickGC to join the movement and get involved!
What You Need To Play at Footgolf at HPGC:
Book a Regular Tee Time at Harvey Penick Golf Campus by clicking here or by calling (512) 926-1100. Be sure to tell us you'll be playing footgolf!
BYOBall: Bringing your own soccer ball is your best bet (if not, a limited supply are available on site for a $5 rental). A Size 5 soccer ball is recommended for adults.
Dress Appropriately: Golf or active wear. Indoor Soccer Shoes or Tennis Shoes. No Soccer Cleats or Bare Feet.
The Pace of Play: A pace of play of 2 hours is expected from footgolfers and golfers alike at HPGC. Please make sure to keep up with the group in front of you. Learning footgolf rules beforehand will only enhance your experience. Check out this great video.
Respect other footgolfers, golfers, and the course at all times. All players should conduct themselves in a respectful manner, demonstrating courtesy and sportsmanship.